Identity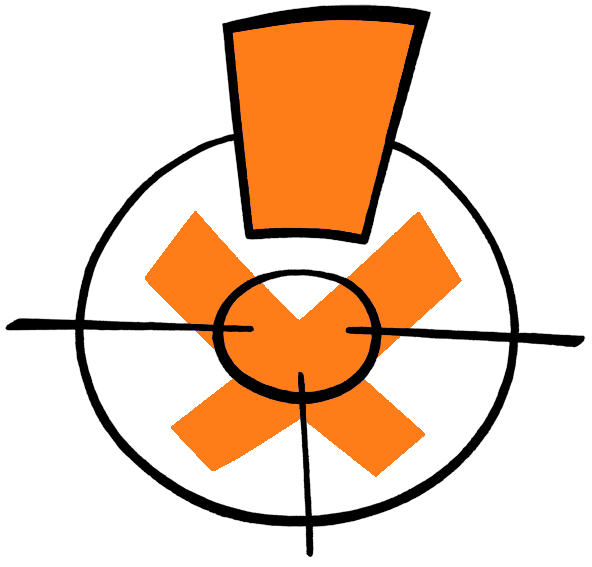 Satirical fictional characters
casted or commissioned by DASProblem.at
management & marketing - Sign-of-Liberty.com and move2be.com
Project
Artculture Provincial "Strength of Counterculture"
Satirical concomitant to the understanding of art in the European Capital of Culture 2024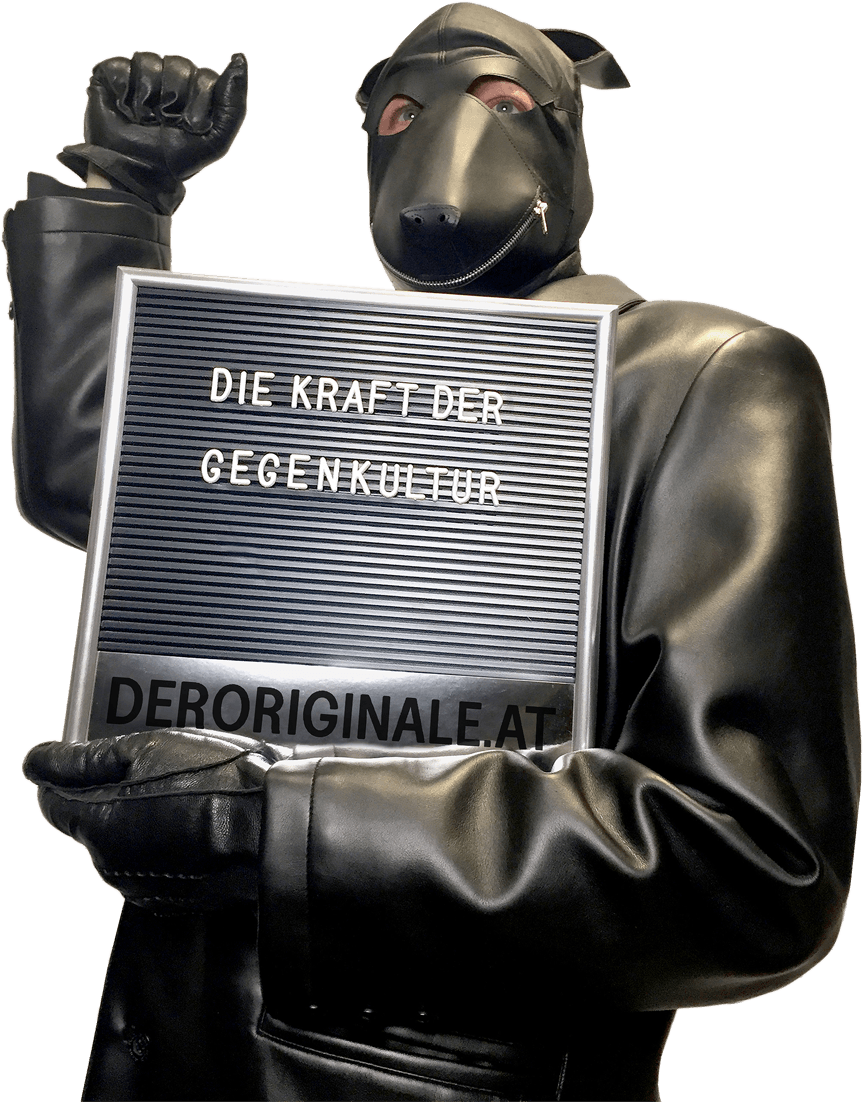 Dr.SADoG
Colloquially "The H'ouund" - Missionary, ambassador, chief, lobbyist and guardian of freedom of art. Abstract europid cultural visionary and surreal deglister propagandist. Free rider on the fast lane of a politicial issue in the Salzkammergut.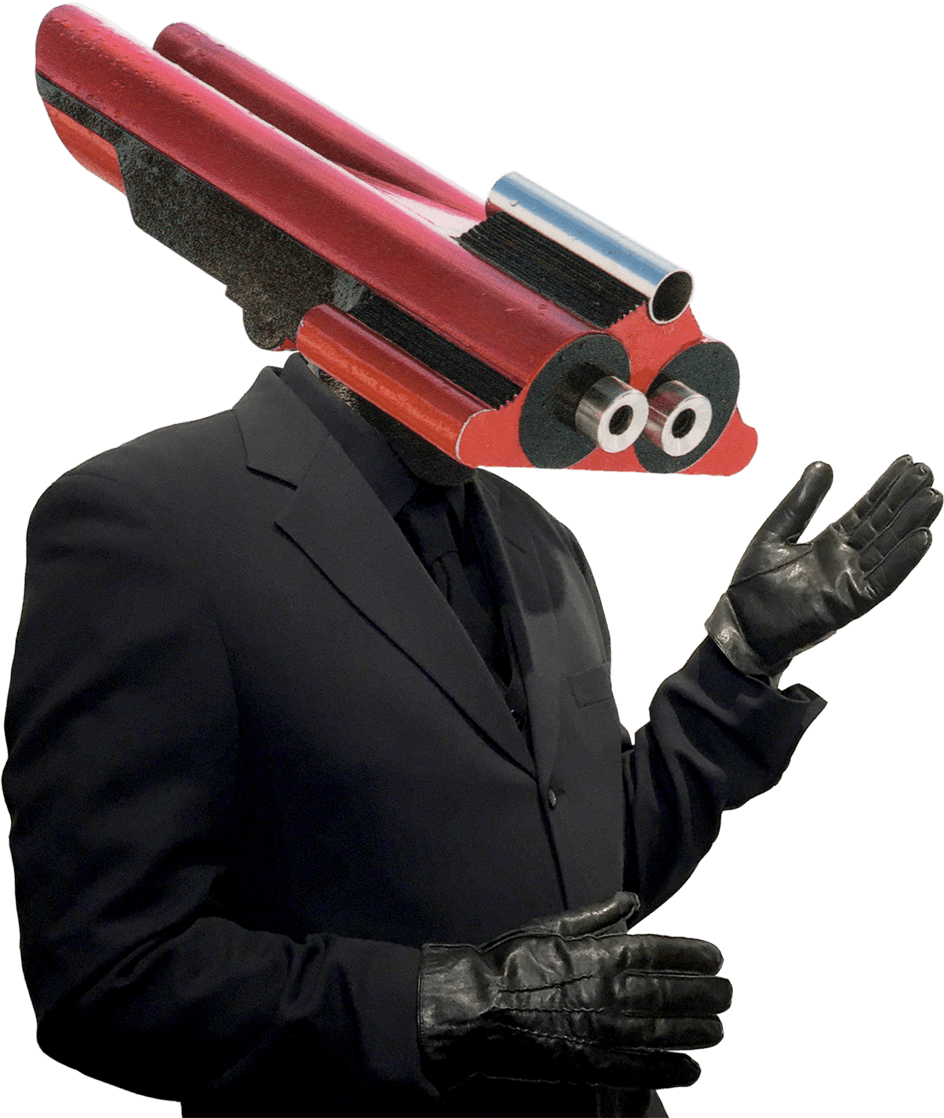 SABOT
A.k.a. "CyBro, the farsighted" - the unofficial mascot of the European Capital of Culture 2024 analyzes humorless and dry the political understanding of culture and documents the decline of a self-proclaimed high-culture.
Emergence
The initial ignition
… was a call in the "Ischler Woche" issue 941: "And we should, for example, in the context of the info tour, inquire, ask questions, say our opinion! Even if it is an uncomfortable."</span>
The need
… resulted from the bid book: "The Title European Capital of Culture 2024 is an award and at the same time a commitment. Due to the successful application with the focus on salt.water and the 4 program lines (power of tradition, strength of counterculture, impact of (hyper-)tourism, flow to retreat), the region has joined together to invite Europe to the Salzkammergut. The concept is the result of a consistent and long-term investment process of people and cultural actors."</span>
The motto
… "Strength of Culture Culture" is a difficult operation whereby all responsible persons created a burden, which can not be equated with the other three "program lines" and wich could get completely out of hand …
Dr.SADoG
A stray from the streets of European metropolises, who follows as an omnivorous unabashed the trail of the odor of debris and marks clever the track for the pack.
SABOT
An intergalactic hybrid from art and culture of a superior species from the future, which can't answer only one question: "What is he supposed to do here?".
Qualification(s)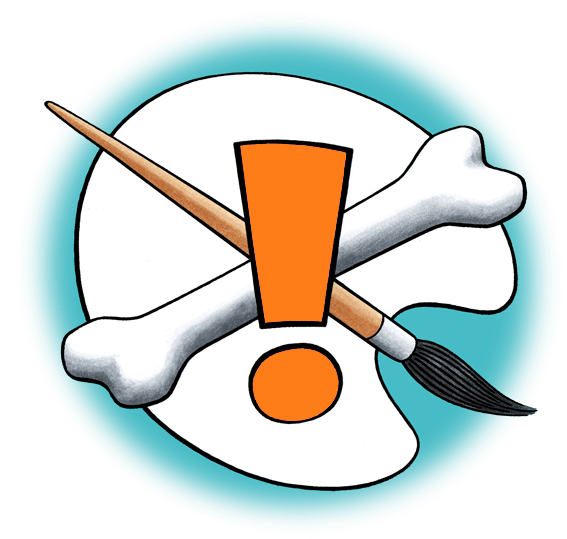 Dr.SADoG
Expertises on lacks of culture and art phobia
Utopian visionary of alternative, experimental society structures, culture guardian and counterculture designer. Risk assessment of degenerate art, with a rightly self-awarded PhD in "lacks of culture and art phobia" as a propagandist out of track for a reformation of the perception of creating as a form of life.
SABOT
Hypotheses + analyzes for the understanding of art
Developed to rescue culture through the understanding of art, to promote a more viable form of society, away from the conventions we know. An engineer of the intellect whose output must always be reduced on our input and thus suffering from permanent under-demand, without a hope of improvement known by us.
Mission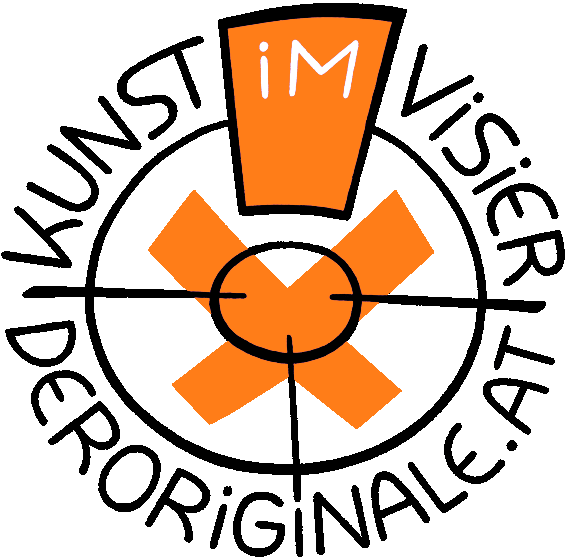 Informations about current initiatives and projects of counterculture design in the Salzkammergut.
Dr.SADoG
Missionary for the revitalization of a cultural desert through artistic freedom, as well as a relentless fighter for the continuously necessary exploration and expansion of the boundaries of artistic freedom, as a reformer and freerider on the fast lane. For a reflected image as a out-of-track ambassador of the understanding of art and a lobbyist of the surreal politicial issue counterculture.
SABOT
Unofficial mascot of the European Capital of Culture and misused instrument, whose benefits are fully misjudged as an intergalactic ambassador of a higher species. Now in addition to his volunteer function for dieoriginale2024.at, Sabot also acts as a consultant and the right hand of Dr.SADoG, as well as he documents the decline of a self-proclaimed high-culture.
Goal
Countercultural influence
… on the political issue being Capital of Culture 2024 in the Salzkammergut through actionism, activism, commitment and having a model effect. To take part on site and for an unrestricted distribution far beyond the borders of the country.
Dr.SADoG
To invigorate a cultural desert by art in order to develop it for mental health, against all existing conventions, as a space of freedom of a mature society. In contrast to politics, art does not pursue any goal that has to be achieved!

The creative process is a way for its own sake, regardless of the direction, always dependent on external influences, with which the creative person has to arrange in an inspirational way.
SABOT
Highly sensitive sensors for art in general, free from emotions, room and time enable a humor-free, dry analysis of the creating process, as well as the evaluation of art, the social and historical meaning of art, as well as our understanding for it.

The question as such would be traced back to the myopia of ordinary primates.
Help(€)
Buy Art
Art prints soon available.
Fan articles
… with which you support the range of the initiative and help a bit to finance it. Friendly supported profitless by the SKGT-Shop as the distributer of various items.
Donations + Sponsors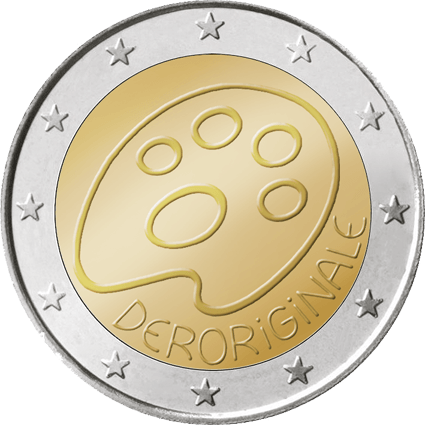 The project is financed exclusively from private funds, as well as the operator platform dasproblem.at, so every support is welcome, more about possibilities for direct DONATIONS here soon. Also a "DerOriginale.at"-Supporter-Set is available soon here.
DASProblem
Sign-of-Liberty
SKGT-Shop
move2be Webhosting
Range
In virtual as in real life every support is important! Mentions and links of any kind on all platforms help enormously, also in reports or on advertising material. Even those who could spread advertising material during their activities - please get in touch!
Donate Art
Anyone who is artistically creative and wants to make a contribution can also provide his works. Depending on the genre, the distribution would also mean a financial support. Of course, the originator will not remain unmentioned and will be accordingly advertised and linked. Also cooperations, such as collectively artwork or guest performances are possible.